Culinary
Havanna Bar
Smart wood panelling, fine, colourful accents, an impressive chandelier – cocktails and fine whiskeys are served daily in this elegant atmosphere.
Fresh draft beer, a glass of good wine or a fine whiskey? Take a look at our bar menu to put you in the mood for something to drink.
Join us in the Havanna Bar for Happy Hour daily from 5 to 7 pm. Enjoy one of the drinks offered at an attractive price on our Happy Hour menu to end a long day at work or to kick off the start of a nice, relaxing evening in a pleasant atmosphere.
Opening Hours: Monday to Sunday from 5 pm to 1 am
Bar Renovation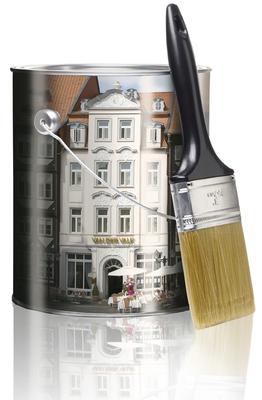 The Havanna Bar will be undergoing extensive renovations from 27 July to 31 August and will not be open to hotel guests during that time. The new bar will have a separate smoking area. Directly adjacent to the bar, there will also be a separate events room, which can be used as an extension of the bar area, as required.